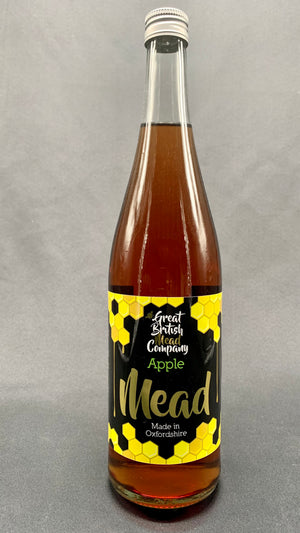 Apple Mead
Traditionally called a Cyser, this is a mead made with buckwheat honey and freshly pressed apple juice, and is called Chouchen in France
Chouchen is a variety of mead that hails from Brittany. It is made by fermenting honey that is mixed with apple juice. The drink is Oak matured for at least a year. Chouchen is rich and dense with typical notes of honey, vanilla, and apples.
The drink has Celtic origin, using buckwheat honey which is common in Brittany
Buckwheat honey tastes less sweet than wildflower honey, with an earthy malty aroma and rich toasted toffee, molasses flavour
Chouchen is traditionally enjoyed as an aperitif or a digestif, preferably served well-chilled, but it also works as a warm winter drink or a cooking ingredient.
Specifications:
Alcohol: 14%
Volume: 750ml
Ingredients: Apple juice, Buckwheat honey