Hawthorn and Rosehip Mead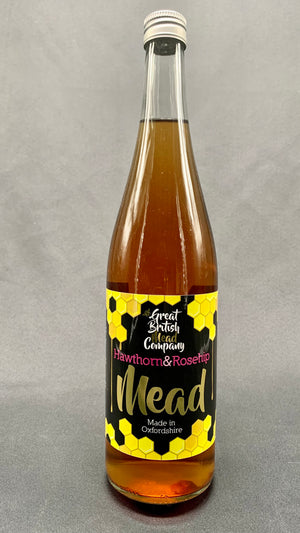 Hawthorn and Rosehip Mead
This is a mead made by creating a syrup made from freshly gathered Rosehips and Hawthorn berries in the Autumn and blending it with honey.
Essentially a metheglin or herbal mead, it retains all the wonderful benefits of the honey, berries and hips
Once this has fermented, the mead is left to age in Oak barrels ready for bottling. It is best enjoyed chilled, but can also be used as a mixer in long drinks and in cocktails.
Specifications:
Alcohol: 10.5%
Volume: 750ml
Ingredients: Water, honey, Rosehips, Hawthorn berries